Details

Written by Admin
Hits: 14539
RFID-Handbook, 3rd edition
RFID Handbook: Fundamentals and Applications in Contactless Smart Cards, Radio Frequency Identification and Near-Field Communication, Third Edition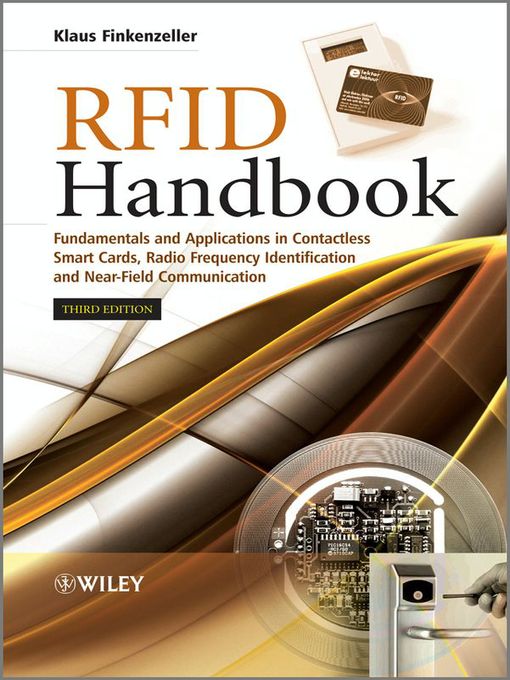 Hardcover: 478 pages
Publisher: Wiley; 3 edition (August 10, 2010)
Language: English
ISBN-10: 0470695064
ISBN-13: 978-0470695067
Product Dimensions: 6.7 x 1.1 x 9.8 inches
RFID (Radio Frequency Identification) is used in all areas of automatic data capture allowing contactless identification of objects using RF. With applications ranging from secure internet payment systems to industrial automation and access control, RFID technology solutions are receiving much attention in the research and development departments of large corporations. RFID is a major growth are in auto ID, allowing emergency vehicles to safely trip traffic signals, and providing the technology behind contactless smart cards, "autopiloting" cars, and production automation. Fully revised and updated to include all the latest information on industry standards and applications, this new edition provides a standard reference for people working with RFID technology. Expanded sections explain exactly how RFID systems work, and provide up-to-date information on the development of new tags such as the smart label.
Updated coverage of RFID technologies, including electron data carrier architecture and common algorithms for anticollision
Details the latest RFID applications, such as the smartlabel, e-commerce and the electronic purse, document tracking and e-ticketing
Detailed appendix providing up-to-date information on relevant ISO standards and regulations, including descriptions of ISO 14443 for contactless ticketing and ISO 15693 covering the smartlabel
A leading edge reference for this rapidly evolving technology, this text is of interest to practitioners in auto ID and IT designing RFID products and end-users of RFID technology, computer and electronics engineers in security system development and microchip designers, automation, industrial and transport engineers and materials handling specialists. Also a valuable resource for graduate level students in electronics and industrial engineering design.
Developments in RFID are yielding larger memory capacities, wider reading ranges and quicker processing, making it one of the fastest growing sectors of the radio technology industry.
RFID has become indispensable in a wide range of automated data capture and identification applications, from ticketing and access control to industrial automation. The second edition of Finkenzeller's comprehensive handbook brings together the disparate information on this versatile technology. Features include:
Essential new information on the industry standards and regulations, including ISO 14443 (contactless ticketing), ISO 15693 (smartlabel) and ISO 14223 (animal identification)Complete coverage of the physical principles behind RFID technologies such as inductive coupling, surface acoustic waves and the emerging UHF and microwave backscatter systems.A detailed description of common algorithms for anticollision.An exhaustive appendix providing listings of RFID associations, journals and standards.A sample test card layout in accordance with ISO 14443.Numerous sample applications including e-ticketing in public transport systems and animal identification
End users of RFID products, electrical engineering students and newcomers to the field will value this introduction to the functionality of RFID technology and the physical principles involved. Experienced ADC professionals will benefit from the breadth of applications examples combined within this single resource.
Order book:
Sample reader: